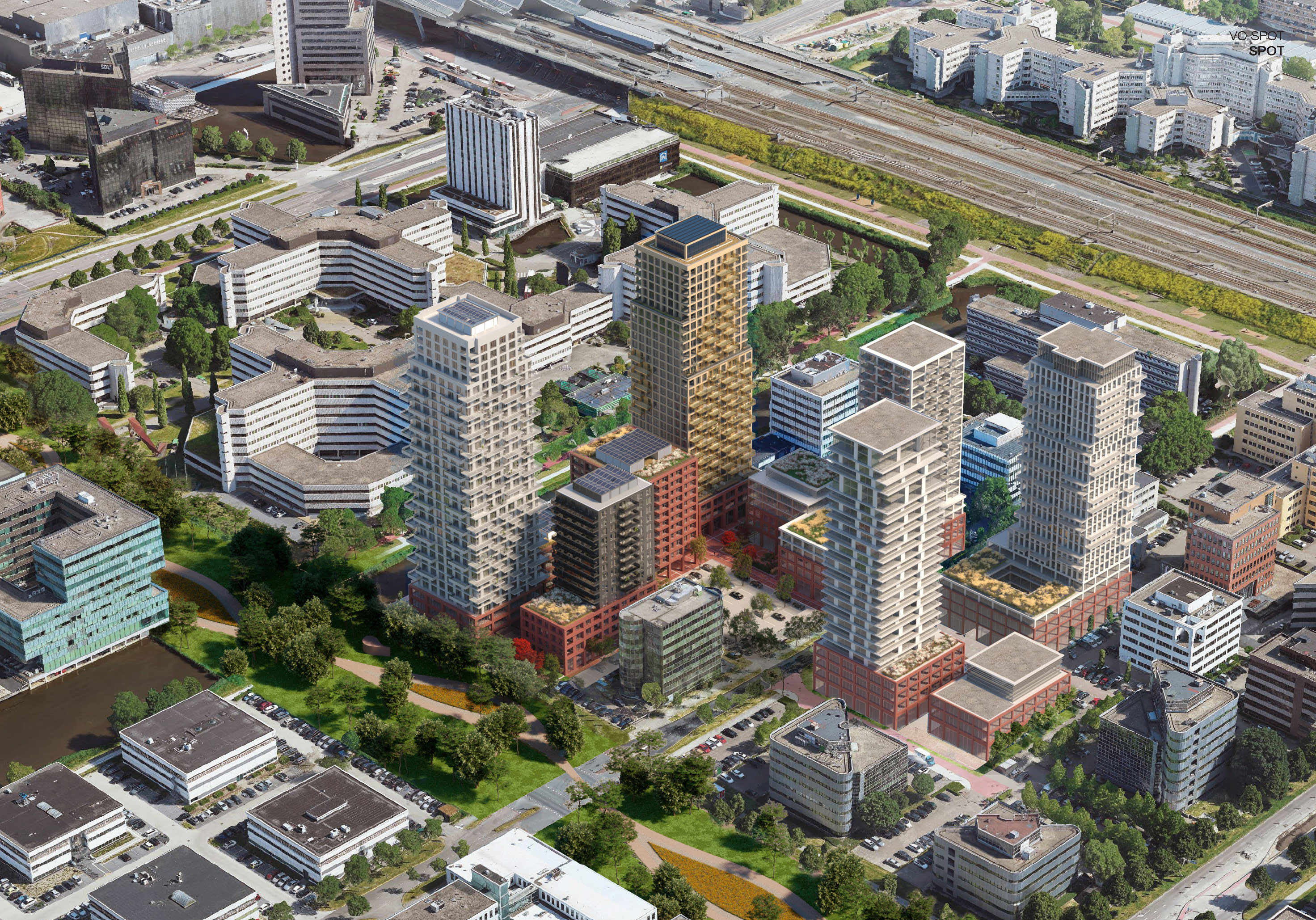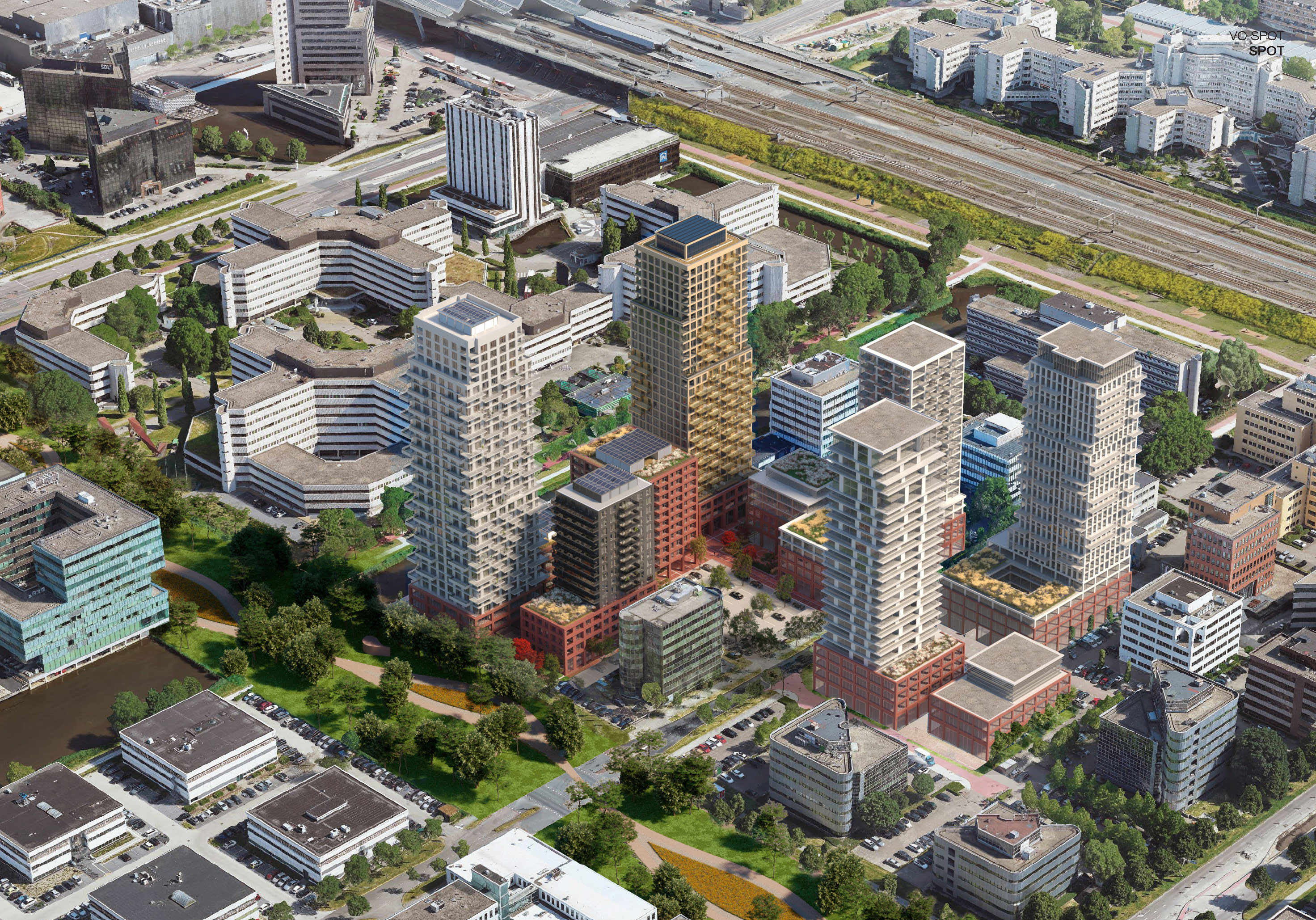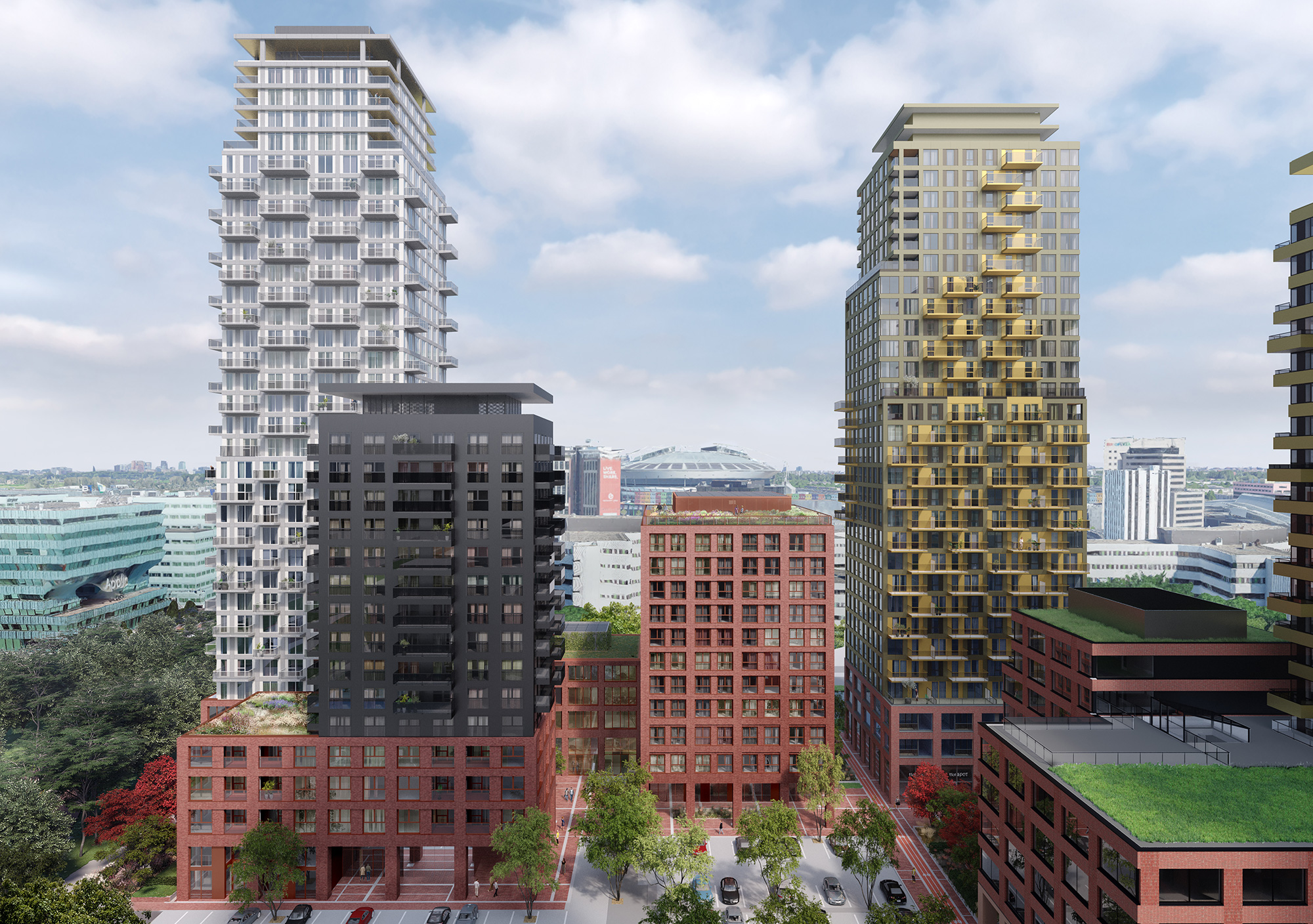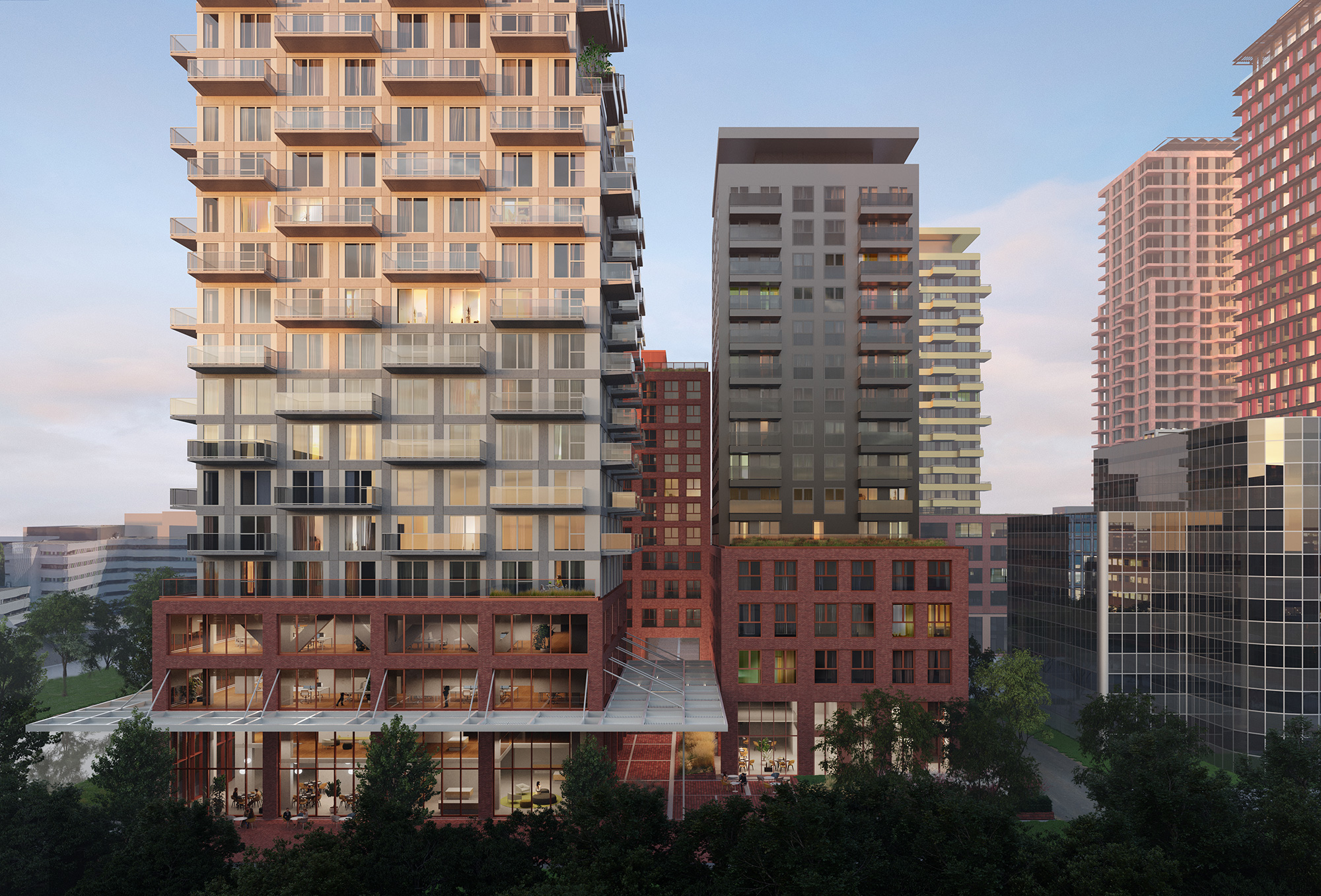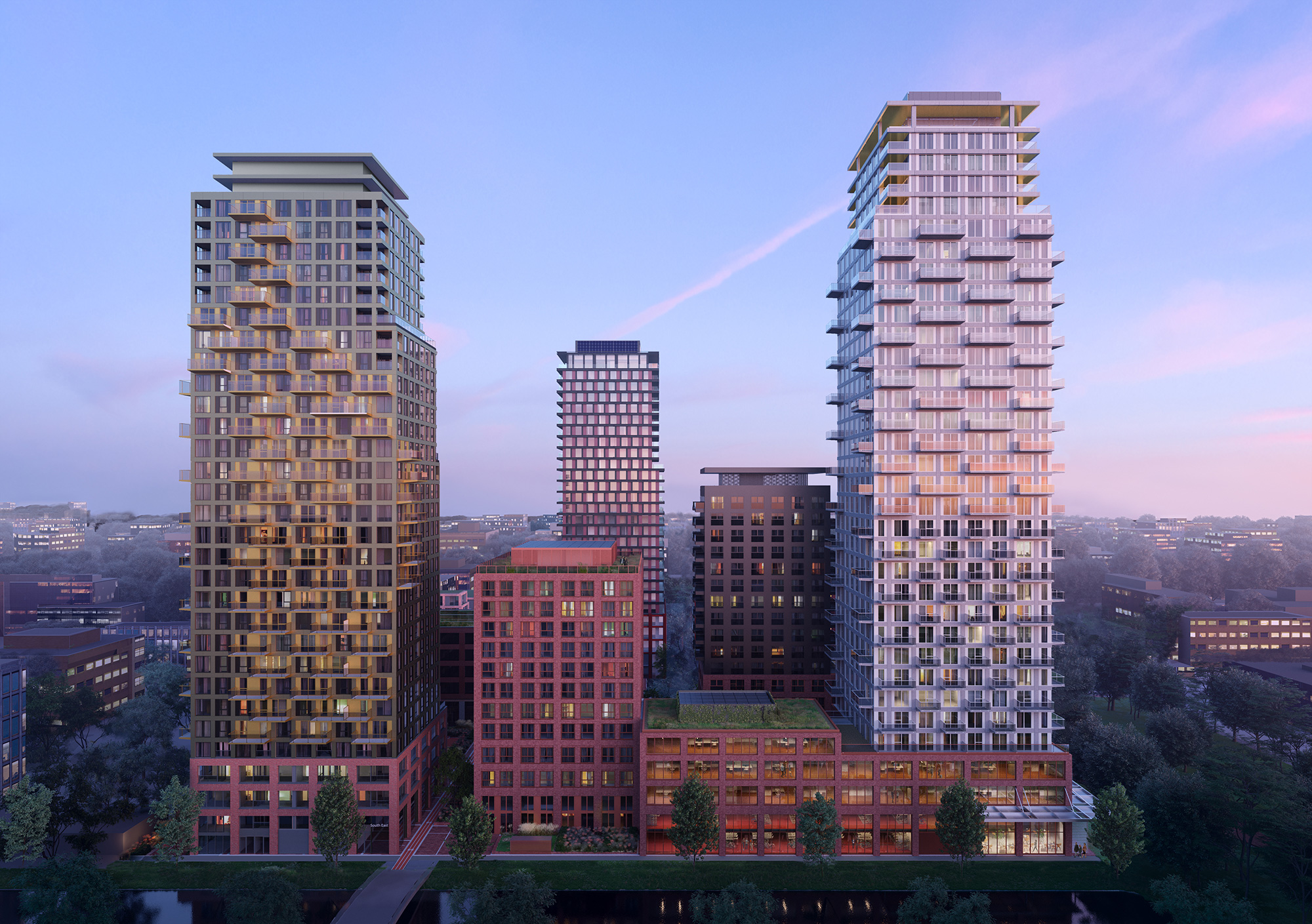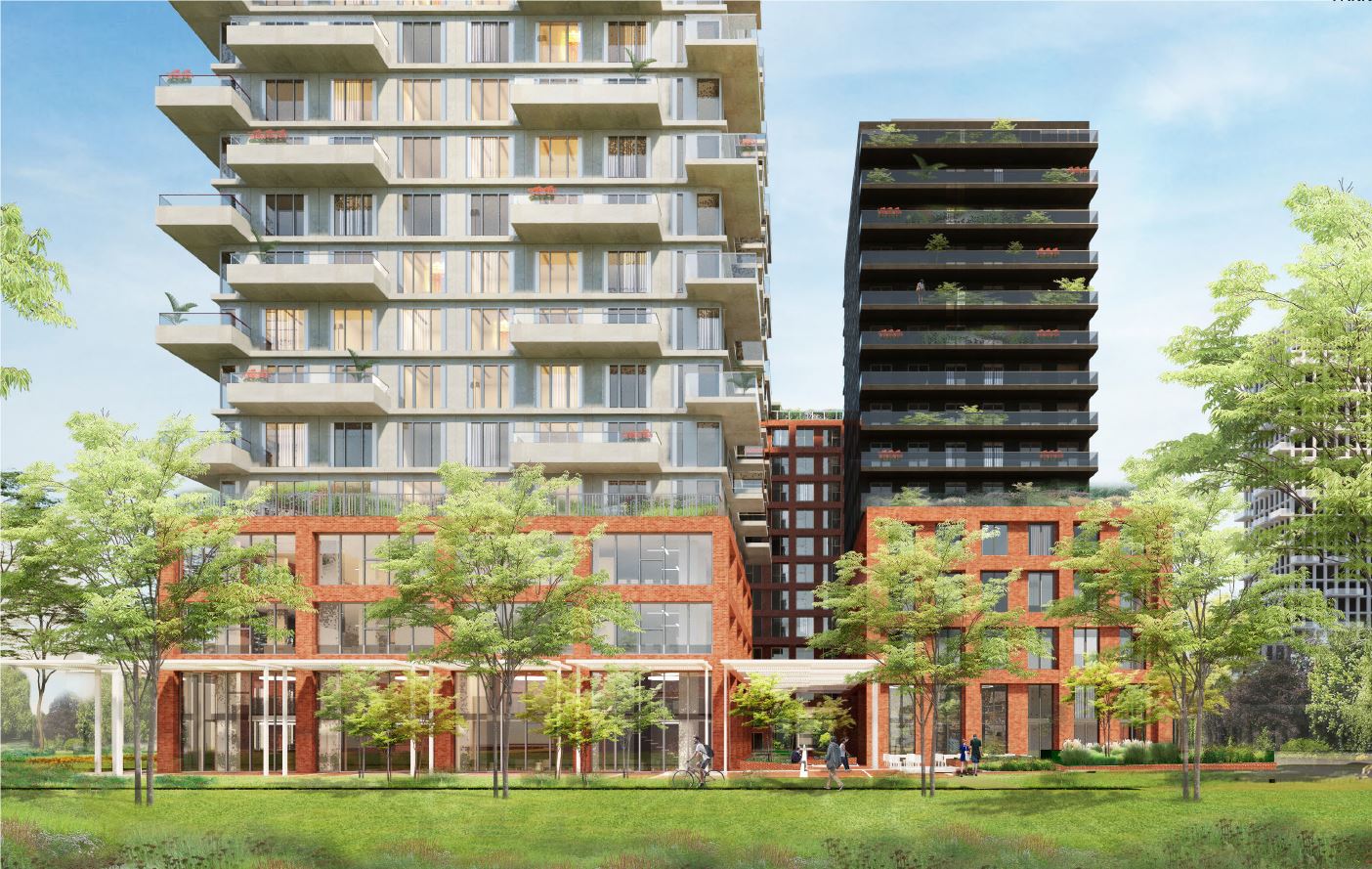 SPOT AMSTERDAM: SUPERIOR TRANSFORMATION PLAN
SPOT Amsterdam will be a new residential location in the Amstel III district (Amsterdam Southeast) and forms part of the city's largest transformation area. Office buildings are to make way for approximately 1,100 new homes and 20,000 m² of facilities, including office space, a school, small shops and sports amenities.
SPOT Amsterdam is all about living 'new Amsterdam style' in a cosmopolitan neighbourhood with character: urban, stylish and dynamic. There will be both high-rise residential towers with stunning views and smaller apartment blocks facing out onto lovely squares and green streets.
Located between the city and its green outskirts, SPOT will offer everything you need within easy reach. The centre of Amsterdam is a 15-minute journey away.
SPOT Amsterdam is a DUQER initiative and is being developed in collaboration with COD Development Pioneers. Construction of this new, vibrant residential area will begin in late 2020 and is expected to be completed in 2025.
Approximately 820 rental properties, 13,000 m² of facilities and 420 parking spaces have been sold to Amvest.
Facts & Figures
approx. 820 rental properties
approx. 280 owner-occupied homes
120,000 m² of gross floor area
20,000 m² of facilities (office space, restaurants and shops)
approx. 500 parking spaces
Knowing more?
Contact us, we are here to help.